The Garfield Project
Our restoration of a Minneapolis bungalow built in 1924; this home has seen a few changes over the years including 3 windows hidden with paneling (probably sometime in the 1960's). Updates to our restoration progress will be published here or on Instagram Stories.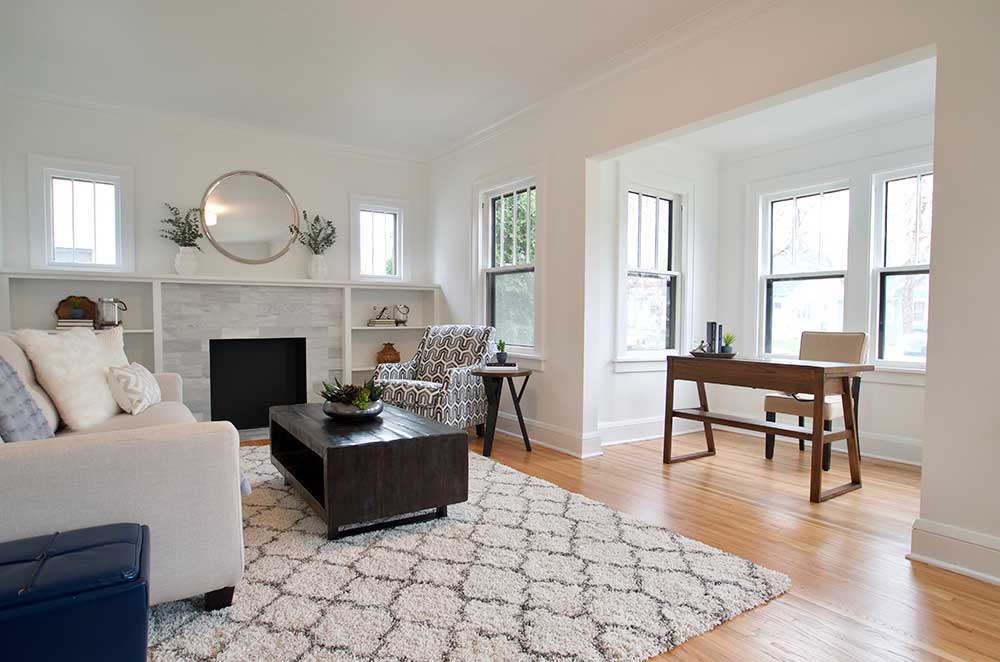 The best surprise of the renovation was finding original windows hiding behind 1970's paneling on each side of the fireplace.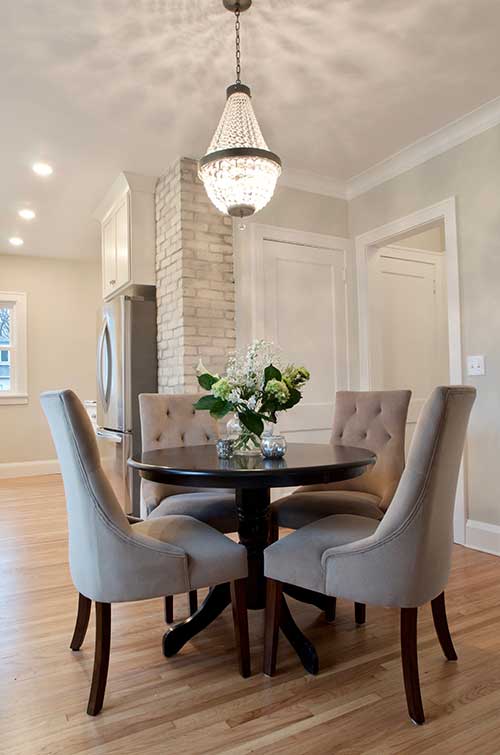 After the wall separating the kitchen and dining room was removed, we found an original chimney. Fun surprise.
A new upper level master suite was created out of an empty attic. This bathroom had a pocket door that we found at a salvage yard and restored.
In this hallway for the new master suite in the attic, we restored the original pine floors and created a new bathroom and walk-in closet with matching pocket doors.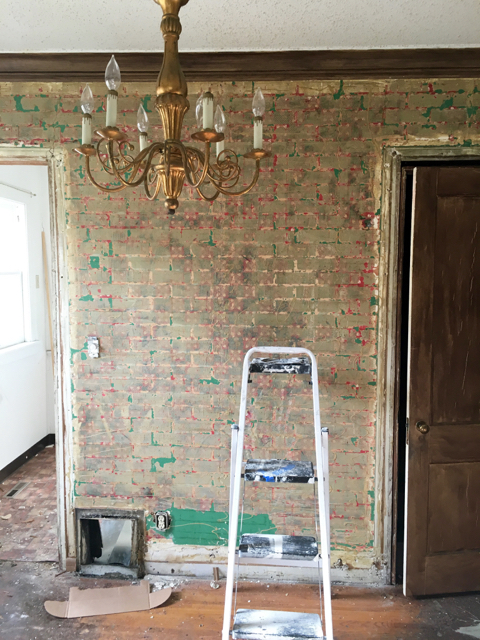 The 1970's paneling was removed from the wall separating the dining room from the kitchen. Adhesive from the paneling made an interesting pattern on the wall.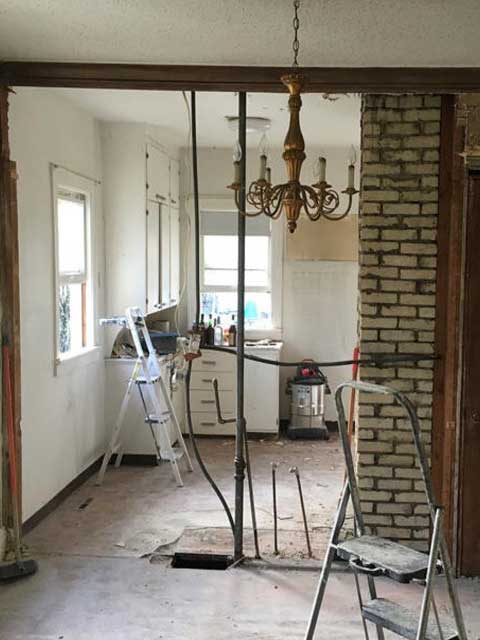 We removed dining wall to kitchen and exposed the brick chimney. The chandelier will be painted and reused.
Phase 1: Planning/Assessing
---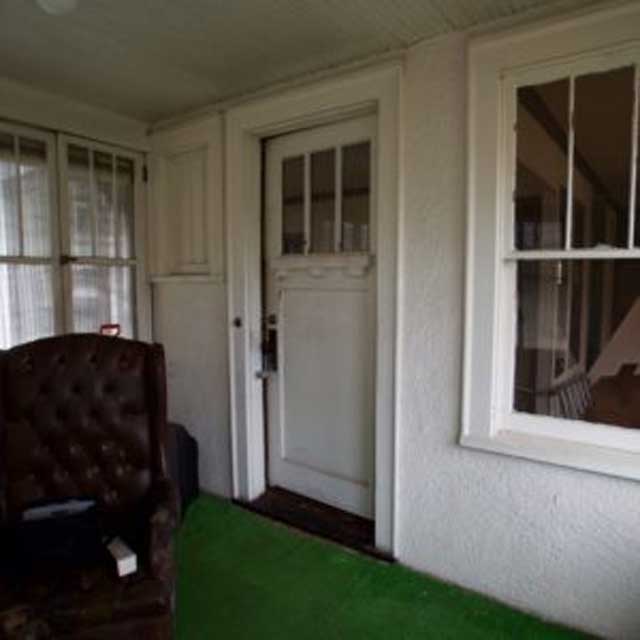 Window to the left of the porch door is covered by paneling inside the house.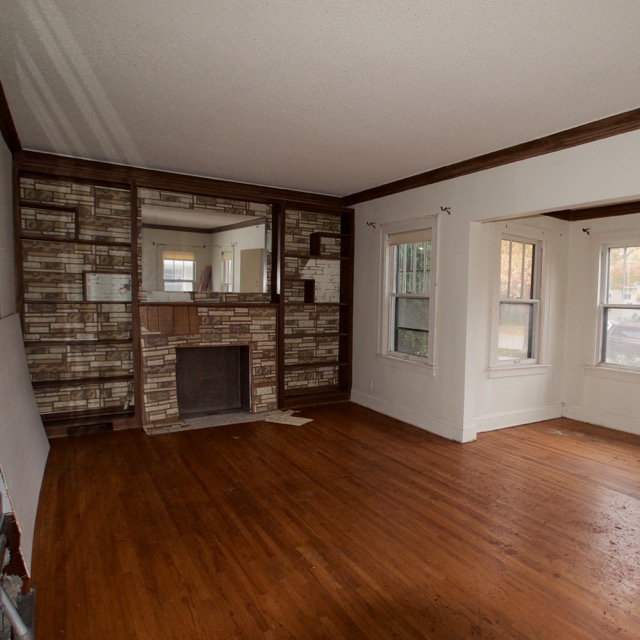 There are piano windows behind the bookcases. Woohoo!